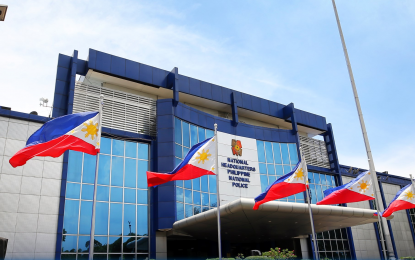 MANILA – Philippine National Police (PNP) chief, Gen. Guillermo Eleazar on Wednesday urged all police pensioners to regularly update their records with the PNP Retirement and Benefits Administration Service (PRBS) for the efficient processing of pension benefits and other claims.
"We are aware of the difficulties encountered by our pensioners in updating their records because of some restrictions in movement during the community quarantine period," Eleazar said in a statement.
Eleazar said this is to avoid further delays in the release of benefits due to the non-updating of the latest status of 92,215 police pensioners in the PRBS database as of January this year.
PRBS director, Brig. Gen. Sidney Hernia, said out of this number, a total of 24,400 pensioners were unaccounted for during the house visits under the Pensioner Ko, Sagot Ko (PKSK) project. A subsequent revalidation trimmed this number to 10,815 pensioners, whose accounts were subsequently placed on "tag and hold" status.
Hernia explained that the unaccounted pensioners may have either moved to another address, migrated abroad, or did not specify accurate contact information.
Hernia advised all concerned PNP retirees or survivorship pensioners who are yet to be accounted to report to the nearest police station for the designation of an Active Police Buddy (APB) and to facilitate updating and documentation of their pensioner records.
Under the PKSK project, PNP pensioners need not go out of their house to update their records as a designated active PNP personnel buddy will come over to their respective residences to facilitate the updating procedures.
The PKSK project is also being supplemented by the PNP Pensioner Online Accounting System (PPOAS), a convenient way for all PNP pensioners to update their status online and validated by their respective active police buddy.
Eleazar said the need for correction of data entries is also among the reasons for the delay in the full implementation of the pension differential to around 87,000 qualified PNP pensioners for the calendar year 2018.
PRBS records indicate that out of this number, 11,081 accounts are due for revalidation while 13,699 accounts were disqualified for various reasons.
PNP director for comptrollership, Maj. Gen. Rodolfo Azurin Jr. reported that due to the non-completion of required data of 11,081 accounts that need updating, the Department of Budget and Management (DBM) was only able to process and release funds to support one-month pension differential covering the period December 2018 on top of the regular release of pension.
Azurin cited other factors behind the backlog in the release of the 2018 pension differential such as recomputation of the pension due for survivor pensioners of deceased police pensioners; disqualification of transferee/survivor pensioner upon reaching the age of majority; and disqualification of survivor/widow pensioners due to subsequent re-marriage.
Eleazar, meanwhile, assured that the PNP is undertaking its best effort to expedite the processing of all pending pension differential claims for qualified pensioners.
"I personally have a soft spot in my heart for pensioners. My late father who was a World War II veteran sustained our family partly through his meager pension. I too, am going to finish my career in the police service in a few months and will soon join the ranks of the retired sector," said Eleazar. (PNA)
*****
Credit belongs to : www.pna.gov.ph