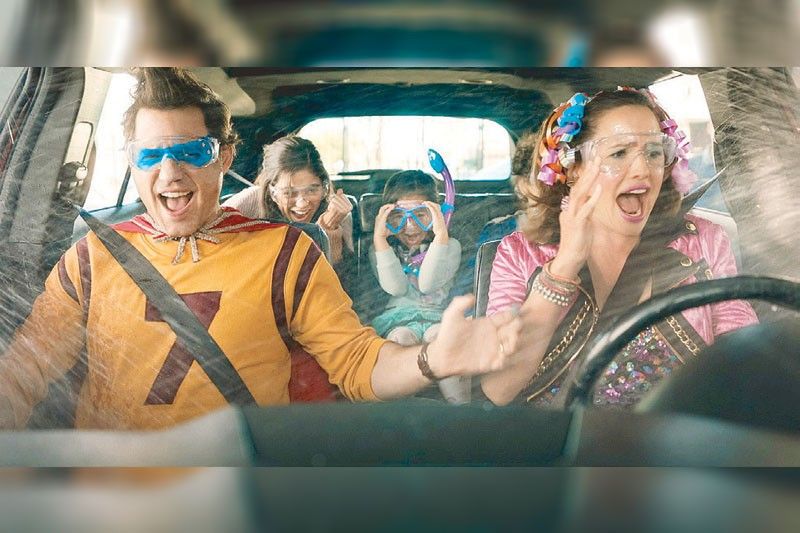 Venezuelan actor Edgar Ramirez just can't say no to Jennifer Garner so he's ventured into his first-ever comedy role in Yes Day, which premieres on Netflix this March 12.
The 43-year-old actor has only done serious roles before. He's best-known for playing controversial, tragic, larger-than-life characters — from the late designer Gianni Versace in The Assassination of Gianni Versace: American Crime Story, terrorist Carlos the Jackal in Oliver Assayas' Carlos, to legendary boxer Roberto Duran in Hands of Stone. Movie fans have seen him as a CIA operative (Zero Dark Thirty), CIA assassin (The Bourne Ultimatum) and most recently, a relentless detective in the Nicole Kidman whodunit series The Undoing.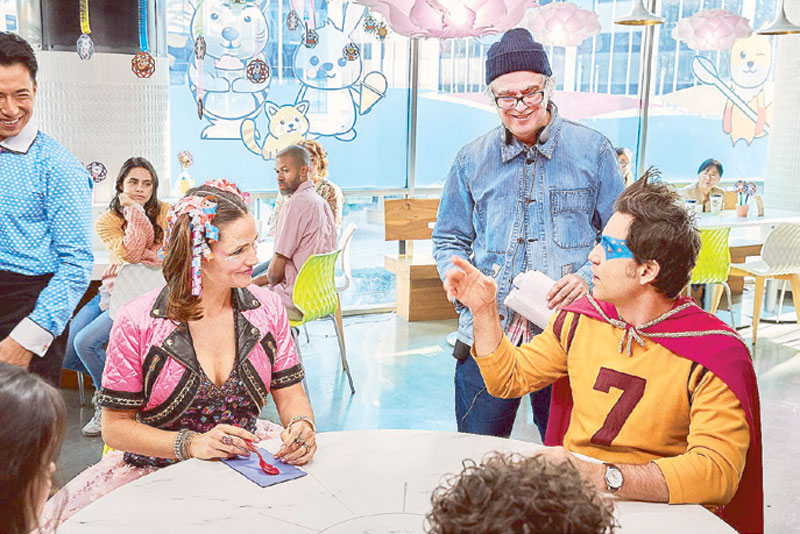 The lead stars with director Miguel Arteta just before the film's hilarious ice cream scene.
But in the family film Yes Day, Edgar got to be seriously funny with the Hollywood star. Jennifer not only topbills but also produces the film based on the award-winning children's book by New York Times best-selling author Amy Krouse Rosenthal.
Case in point: He and Jennifer consumed the lion's share of 40 gallons of ice cream (dairy-free and low in sugar, thankfully!) used for the Gut Buster challenge scene which took a total of three days to shoot. For Edgar, it was his ultimate childhood wish granted. "I grew up in Venezuela and there was this commercial for an ice cream brand and it was about this kid who was dressed as an adult. I mean, he goes to a grown-up restaurant and everybody's looking at him and he sits down. And then this waiter comes with scoops and scoops and scoops of ice cream.
"I was obsessed with that commercial. So when I read the script, I couldn't believe it. And then, of course, we ate ice cream for three days. I loved it! That was my childhood dream come true."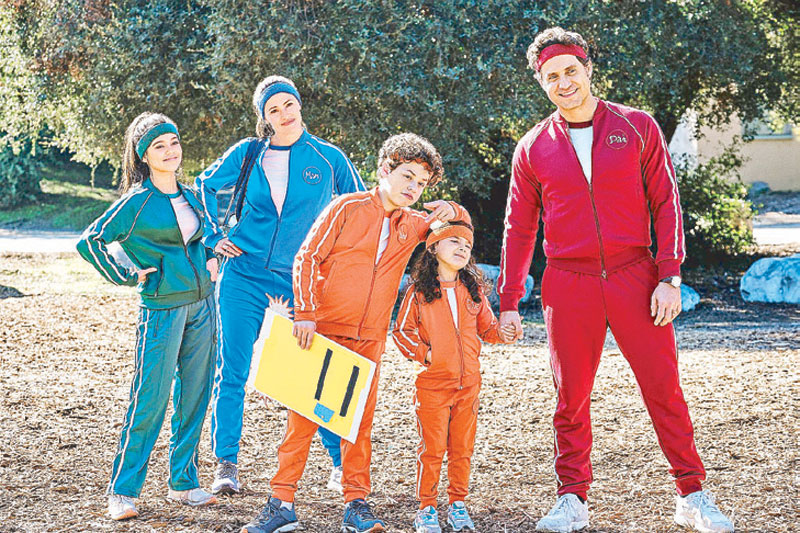 Jennifer and Edgar in a scene with their movie children — Jenna Ortega, Julian Lerner and Everly Carganilla.
There were other outrageous but family-friendly things he got to do for Yes Day where he and Jennifer play Carlos and Allison, parents to three kids who are used to hearing them say "No!"
They decide, however, to give their three kids a "Yes Day" wherein for 24 hours, their kids make the rules and they're not allowed to say no. Little did they know that by saying yes, they're about to embark on a whirlwind adventure that lets them experience the true meaning of family.
It was director Miguel Arteta who first thought that Edgar would be perfect for the part after seeing him in the film Joy opposite Jennifer Lawrence. He remembered thinking the actor would be great in a comedy someday.
During a recent virtual interview, The STAR and other press members got to know the actor more, as well as his touching thoughts about family. He may not yet be a dad, but he's a very present uncle, he said. Read on.
On playing his first comedic role in a film:
"The first time I read the script I said, 'I so want to do this.' I thought it was a beautiful story. People talk a lot about all the outrageous, silly, extravagant things to do on a Yes Day, but really it all boils down to spending quality time with the people you love. I've done Yes Days with my family and my nephews, and in the end, all they want is to spend some quality time together. And I thought comedy was, of course, the best vehicle to convey this idea. Little did I know at the time that it would suddenly, in my opinion, become so relevant today. If you asked me right now what I would do on my next Yes Day with my family, all I'd want is to be in the same room with them."
On working with Miguel Arteta and Jennifer Garner:
"I love Miguel Arteta's work (Like a Boss, The Good Girl, etc.). He's such a sensitive director who navigates comedy and drama so well. His dramas are always colored with a bit of comedy, and with his comedies, it's the other way around. There's a subtle layer of drama and it's beautiful to see.
"Of course, Jennifer is everything that is nurturing, caring, kind, real, and grounded in life. Everytime I witness something kind, I think of her. And she's such a wonderful mother. She pours all of that into the film and we had such a great experience together. We became very close. Meeting her felt almost like reuniting with someone that you met many, many years back. There was a cosmic bond between us and that made this beautiful experience all the more fun."
On what the film means amid the pandemic:
"It will be impossible for us to separate the movie from the pandemic because the lockdown happened like almost three weeks after we finished the film, which was a year and a week exactly today. So, for us, it's indivisible. You know, what we went through shooting this film, and what this film meant to us before pandemic, was already big. I mean, I'm very grateful to Jennifer that she extended me the invitation to be in this movie with her, to do my very first comedy. And because I read the story, I knew that this story was important.
"It's a celebration of family, which means a lot to me, because I'm very close to my family. And I'm very appreciative of the concept of family, both the family you're born in and the family that you choose. And now after all that we've been through — personally, I haven't seen my family yet this time — this movie has regained a whole different meaning, and a bigger and deeper meaning. Because, I know, that it's also the reality of millions of people around the world who haven't been able to be physically in the same space with their family.
"There's a quote from Mother Teresa… I'm going to paraphrase a little bit, it goes something like this, if you think about world peace, if you want to do something about world peace, go home and love your family. So, I think, that it all starts in the family, whatever concept of family you have.
"We're still going through this terrible pandemic. So, it is our hope that when people watch this film, they can be hopeful that this is going to pass, that we're going to pull through and that sooner than later, we'll be able to be in the same physical space with the people we love the most. And we'll be able to hug them, to kiss them and to never let them go."
*****
Credit belongs to : www.philstar.com