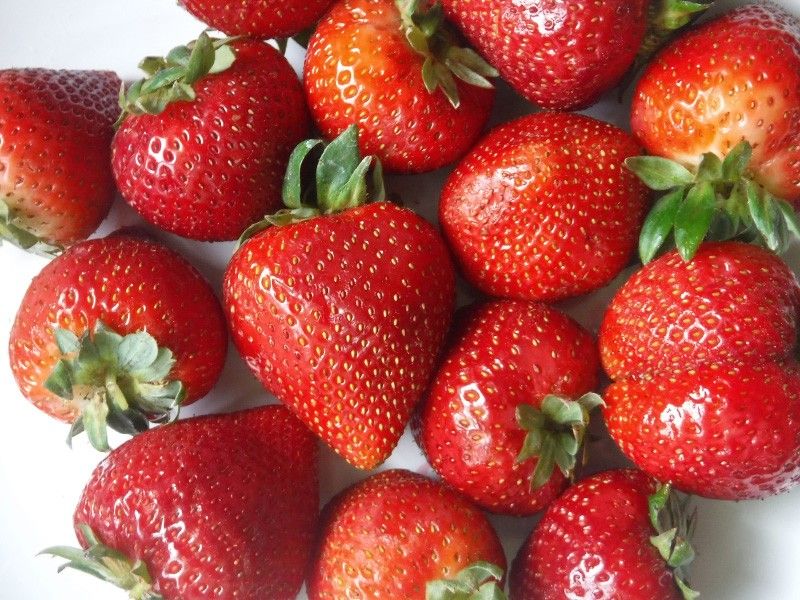 MANILA, Philippines — Have you ever thought if there is such a thing as a "love fruit"?
Of all the different fresh fruits that are available in the Philippines, what can be considered as the love fruit?
I had an answer in my mind, and so I googled to make sure it is the right answer. But I found out that there are more contenders to the "love fruit" title, and some of them pleasantly surprised me. And so I write this short article to share the interesting trivia that I just "discovered" on the love fruit on this love month of February.
So, what is the love fruit? Or, rather, what are considered as the love fruits?
1. Apple
During the Middle Ages, Europeans believed that the apple was an aphrodisiac, and so they used it in love rituals. The color (red) and the shape of the apple were close to the heart that has been associated with love and, these days, Valentine's Day.
2. Strawberry
Now this is more like it. The color and the shape of the strawberry is the closest to the doodle of hearts that you make on your messages. And if you chance upon a double strawberry, that will supposedly bring you great luck in love. Add to this the fact that strawberries are readily available around February, which is considered as the love month, since Valentine's Day falls on February 14. The fruit is also a favorite ingredient of pastry chefs for their Valentine's Day cakes, cookies and other sweet treats.
3. Pomegranate
Romans saw pomegranates as a symbol of marriage, so they wore wreaths of pomegranates on weddings. Similarly, the Chinese considered pomegranates as a symbol of fertility, so they also give away pomegranates during weddings.
These are the top 3 contenders for the love fruit. What do you think? Which among them has your vote?
*****
Credit belongs to : www.philstar.com