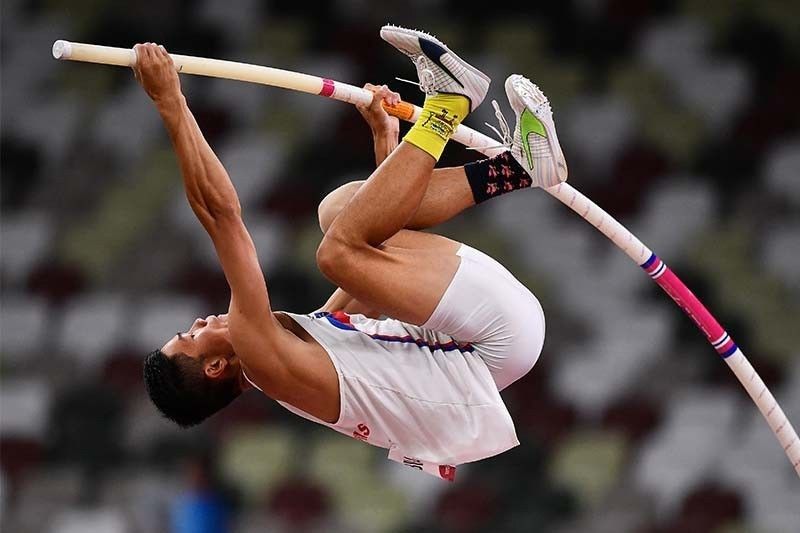 TOKYO – It takes a nation to realize a dream.
This is the take of the Philippine Sports Commission, the government body handling the funding of the national athletes, in joining the nation in celebrating the most successful participation of the country in the Olympics.
"In an article written by one of our Tokyo Olympians, EJ Obiena, adapting an old African proverb, said that it takes a village to win an Olympic gold. We cannot agree more. No one can singularly take credit for this success because we all played a part in it," said the PSC board in a statement.
"Putting it in our context, we say it takes a nation to realize a dream," added PSC chairman William "Butch" Ramirez.
The board that also includes commissioners Ramon Fernandez, Arnold Agustin, Celia Kiram and Charles Maxey hailed the triumph as a product of a team effort, mentioning the support of the government, the private sector, the parents and families of the athletes, coaches and trainors, and the athletes who are at the center of this glorious moment.
They said private-public partnerships work when they are united in a goal for the common good.
From the government, they expressed their gratitude to the Executive Office, the Senate, the Congress, PAGCOR, and other agencies who believe that sports has a place in nation building and Filipino athletes are worth supporting.
"In this role, the PSC is not alone. We thank all the people in authority who put their faith in our athletes and made it possible for us to give them extraordinary support," the PSC said.
They thanked the private sector for being generous to athletes and for adding where the government's limitations can no longer go.
The MVP Sports Foundation poured in a lot with its support to a number of athletes including the four medalists in Hidilyn Diaz, Nesthy Petecio, Carlo Paalam and Eumir Marcial.
Parents and families were recognized for believing the dreams of the athletes and in supporting them.
"Thank you for lending them to sports when you could have easily swayed their attention to another field," said the PSC.
Of course, the biggest heroes are the athletes themselves.
"We thank those who worked to qualify, those who fought with golden determination as much as those who in the end brought us pride and honor with their victories," the PSC said.
"We are sure that your achievements have caught the attention, fired up the imagination and inspired many of our youth to pursue sports."
*****
Credit belongs to : www.philstar.com