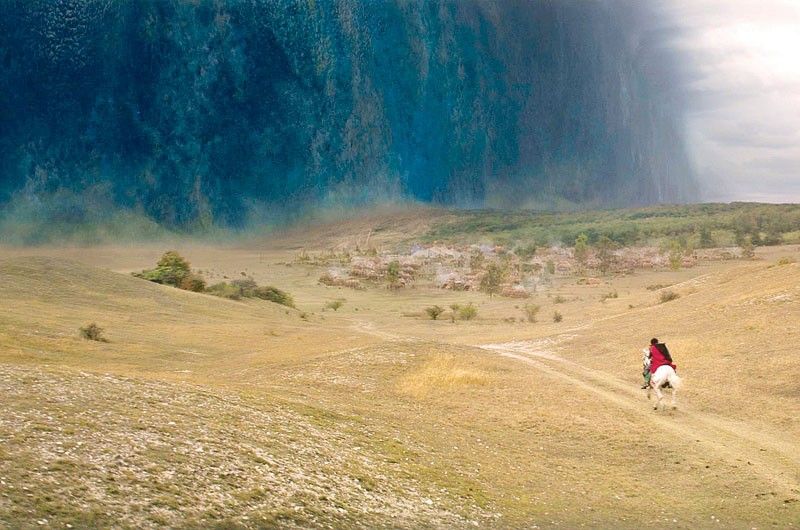 MANILA, Philippines — Ben Barnes plays the powerful and charismatic General Kirigan — Darkling to his enemies — in the Netflix dark fantasy series Shadow and Bone.
An adaptation of US author Leigh Bardugo's best-selling Grishaverse novels, the story is set in a war-torn world where an orphan and soldier from the First Army named Alina Starkov (played by British-Chinese actress Jessie Mei Li) might hold the key to bringing peace to her troubled homeland with her extraordinary but latent power.
That is what General Kirigan, head of the Second Army (otherwise known as the magical elite of Grisha soldiers), believes in, hellbent as he is in setting the nation free from the Shadow Fold, described as a swath of impenetrable darkness teeming with winged creatures that devour human flesh. Also in the cast is British actor Archie Renaux as Mal Oretsev, Alina's childhood best friend who is a gifted tracker of the First Army.
Barnes, who's best-known as the dashing Prince Caspian in The Chronicles of Narnia films, has added the Darkling role to his impressive track record in the fantasy genre, which all started with his film debut in the fantasy-romance Stardust back in 2007.
According to one of the show's producers, Shawn Levy (the man behind the streaming service's megahit Stranger Things), the 39-year-old British star "anchors" the main cast made up of fresh faces.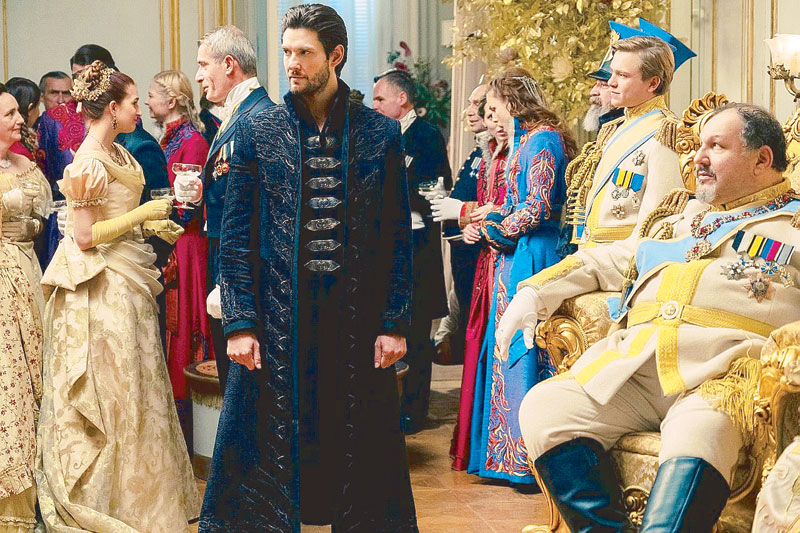 In the Netflix dark fantasy series Shadow and Bone, British star Ben Barnes is the powerful and charismatic General Kirigan who is determined to see his nation freed from the Shadow Fold by trying to enlist the help of Alina Starkov (played by British- Chinese actress Jessie Mei Li,
With excitement fast-building up, if it isn't yet, from fans of the novels ahead of the global premiere on April 23, it's safe to say that the younger cast led by Mei Li and Renaux, together with Freddy Carter (Kaz Brekker), Amita Suman (Inej) and Kit Young (Jesper Fahey), is on the cusp of stardom with Shadow and Bone being their biggest break yet.
Levy said in the production notes: "On a show like Shadow and Bone, you're creating a new world, and a big part of that is introducing the audience to characters they've never met before. And you can't do that with a cast of familiar faces. You need to do that with a cast of new faces. In that regard, this casting process was very much reminiscent of Stranger Things. For Shadow and Bone, we have Ben Barnes anchoring our cast as the Darkling, an actor whose work many of us know well.
"But other than that, this was a global search to unearth a cast of fresh faces. And unlike a lot of other fantasy series, we have a true eclecticism in the cultural and racial backgrounds of our characters and actors. We're really presenting a world that shows us a mixture of backgrounds and cultural diversities in a way that feels both accurate to the world but also unique in the fantasy genre. That element was really important to us from the get-go."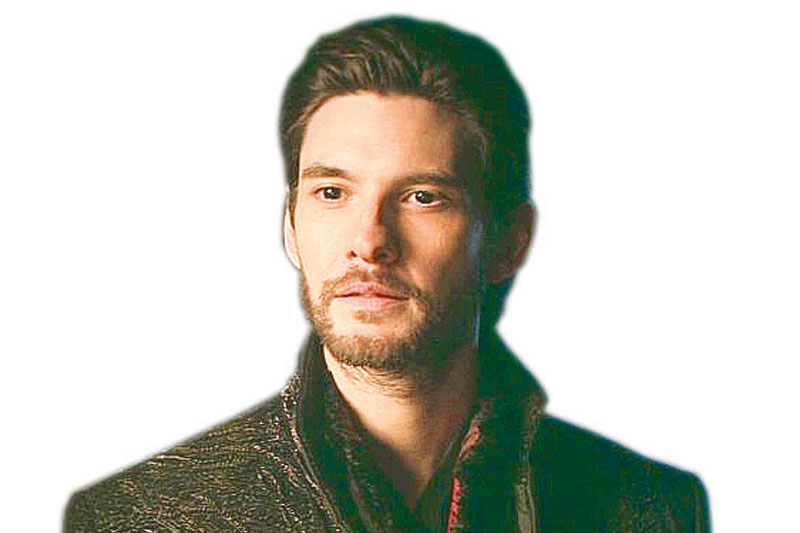 More on the vibrant, diverse and fresh cast in a separate story. But back to Barnes. During a virtual roundtable interview last Thursday, The STAR got to talk to the actor (whose past fantasy-related works on the small and big screens included Westworld, Dorian Gray, Seventh Son, etc.) about the major attraction of Shadow and Bone, as well as acting with his younger co-stars, an experience that easily reminded him of his Narnia days. Movie fans would know that it was his performance in those blockbuster films that shot him to fame. Here are excerpts from our Zoom chat.
On how Shadow and Bone is different from any fantasy project he has done in the past:
"In a lot of ways (it is different). I think, initially, obviously, from a personal perspective, the type of character that I am playing — I have played a lot of, sort of protagonists, more akin to the Mal character in this story, who was, you know, as my friends always lovingly described as, 'This boy with a sword.'
"(In Shadow and Bone), I'm no longer trying to fight the demons and win the girls' hearts, and find out who I am. I think he's the man who is very clear on what he wants, how he plans to go about getting there and still is the most powerful person in this world that we find ourselves in.
"And, you know, it was a very, clearly defined universe in these brilliant books by Leigh Bardugo. It felt very fresh. It smelled a little bit to me with the Grisha orders, like the houses in Harry Potter, or there are certain elements… that might feel like Ocean's 11, or (the kingdom's capital) Ketterdam might feel like Peaky Blinders. The architecture might feel like Anna Karenina. But it did feel like a fresh world in which to explore these characters. And ultimately, at the end of the day, it felt like a story about identity and about where we fit in the world. I think, after the year that we've had, if that's not what we're thinking about and if that's not what we're interested in, then I don't know anything."
On dealing with the fan expectations:
"I think, you know, you always feel that passion and fervour from literature fans. They can be very, very passionate about how they interpreted the books and how they imagined these characters' being. But I remember 15 years ago, when I played Prince Caspian, he was supposed to be 13 years old, and so everyone would say, 'He's too old!' And now I'm playing the Darkling in the series, and when I got cast, everyone just said, 'He's too old!' So, you can't really win.
"But you know, hopefully, they'll see that these people are more passionate, and that they bring more care and diligence and love to how they portray these characters. And they've (producers) found these really special, young actors. I just think the world is so diverse and so compelling that I think it will feel fresh (to the fans of the books)."
On being always drawn to the fantasy genre:
"Yes, I have always loved the fantasy genre. I've always been a big fan. I studied Children's Literature during university. I was writing essays about Dark Materials and Harry Potter even when I was in university, before the films came out.
"I love this idea of exploring human identity and where we all fit in the world and how unique we all are, how we can use our talents and gifts to sort of encourage and support each other and defeat the darkness as it were. And so, you know, if I could shed some light on that dark side as well, I think it's kind of an interesting challenge to take on. But I love the way that you can see these worlds apart from your own, where you could do things you could only ever dream of doing and tell these extraordinary adventures and yet still see yourselves in the characters."
On working with the younger castmates and being seen as a mentor on set:
"It was wonderful for me to be able to feel like I've been through what they've been through 15 years ago, when I did the Narnia films. I kind of felt that excitement and pressure and anxiety and all of the things that swirl around you when you're kind of involved in that scale for the first time. So, I loved my role as that kind of person that might have the answers, you know, for them. I think it helped playing the character as well — in terms of the authority of the character— for me a little bit.
"And also I've worked with Archie or Mal before in the BBC One series Gold Digger and I was seducing his mother in that story. And now we find ourselves a couple of years later, still fighting over a woman but in a different way. I just thought he was such a pure and raw talent. So, when I found out he was auditioning for this series, I sort of said, 'You gotta take this kid, he is so talented.' And yeah, I think he's so brilliant in the show as well, so I had proved them right."
*****
Credit belongs to : www.philstar.com