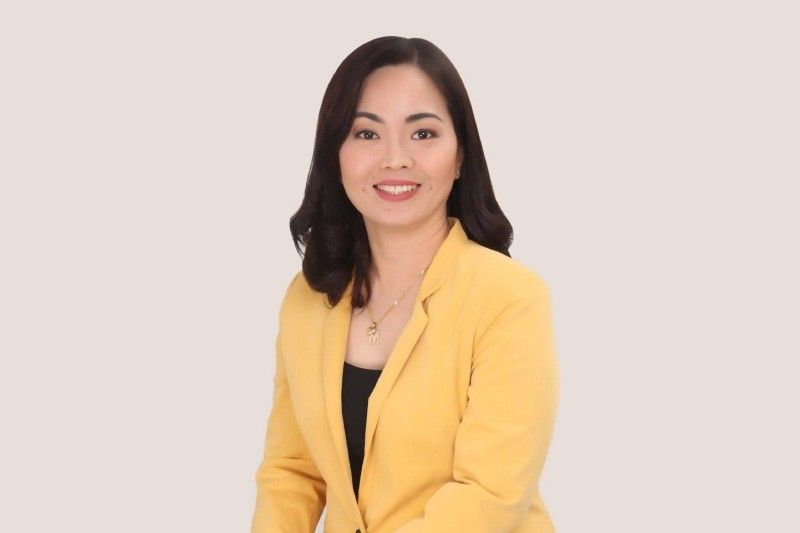 MANILA, Philippines — It took a lot of us some time to truly know exactly what we want to do "when we grow up." Not Margaret 'Marge' Lee, Chief Operating Officer and managing director of Lifestrong Marketing Inc. (LMI).
Even during her formative years, she already knew what she wanted to happen in her life. First: Education. She finished her Pharmacy course, persevered until she passed her Board exams to become a licensed pharmacist, spent a few years working as an employee and married Lance Lee before finally pivoting to become what she really wanted to be a businesswoman who is at the helm of a successful company that empowers women and encourages them to embrace their beauty, inside and out.
When she put up her own business along with her husband, Marge had this mindset: "I come from Zamboanga City. When I was a teenager, it was already clear to me that I had to do my best, since women were usually underestimated."
From the initial germ of an idea that she had for her business, she soon realized that it had become a passion project, for which she took that big plunge and never looked back. She put up LMI, applying her hands-on approach to business with it, and developed a local brand of personal care products based on the idea that achieving beauty does not have to leave you broke.
"Everyone deserves to be beautiful. And I know we can compete alongside well-established multinational brands in the market," said Marge.
Over the past 15 years, LMI has always made efforts to offer quality and affordable personal care brands to people from all walks of life who need them, so that even the ones with a smaller budget for personal care will be able to afford them for self-improvement. Such brands include Megan, Hairfix, DermAid, Pretty Secret, CathyDoll, NutriXpert, BodyXpert and Chummy Baby.
These brands have been widely accepted in the market, and so all Marge's ideas, passion and efforts have been worth it. From a mere passion project, LMI has evolved into a growing business whose products now make a difference in many people's lives. To get to where the company is now, Marge had to overcome a lot of challenges and hurdles involved in running a company, but she has learned to navigate the hustles and bustles of the industry and the stumbling blocks that come her way with relentless faith.
"Trust in the Lord and give your 100% best, so that at the end of the day, you will be without any regrets," she espoused.
Apart from empowering and honing herself to serve the community with quality household brands, Marge is firm about being able to give back to the community that nurtures her and her company. LMI is involved in projects that are deeply rooted in making a positive impact on society and making Social Responsibility one of her core, civic obligations. She does this by initiating programs and drives for children, calamity victims, and other sectors in marginalized communities who are in dire need of help.
Marge also makes sure LMI is attuned to the constantly changing demands of the market from serving trade to transitioning the business to go online. Now the company is able to meet the demands of both offline and online consumers in cooperation with the company's retail partners around the country. These LMI partners include such industry giants as Watsons, SM Beauty Department Store, Mercury Drug, 711, SM Supermarket, and Robinsons Department Store, among others.
With the ever-changing demands of the beauty and personal care industry, Marge has embraced her responsibility to keep working on her brands.
"Always be ready to accept the challenge. Change is constant. It is our responsibility to learn and adapt," she enthused.
RELATED: Women's Month: Filipinas share inspiring stories of survival in male-dominated media world
*****
Credit belongs to : www.philstar.com