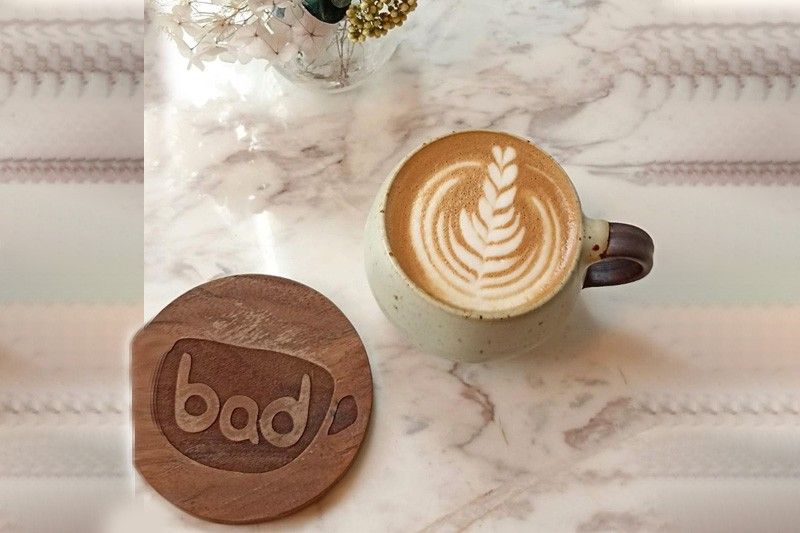 MANILA, Philippines — You work hard when you work in Makati City. It is, after all, the country's premier Central Business District and the home of some of the biggest names in banks, multinational companies, five-star hotels, business process outsourcing (BPO) companies, shopping malls, and more. It is, no doubt, one of the most ideal workplaces that you can ever have.
And when you work hard in Makati, it is also the best place to be when you finally decide to play hard, too. The city is constantly evolving, and the addition of some of the newest and biggest mixed-use developments and ultramodern skyscrapers to the Makati skyline means that the city is alive and pulsating. It is not only rife for business but is also matched by a dynamic nightlife. It All Happens in Makati not just during the day but also when the sun goes down and it is time for some fun and relaxation.
Where to go? Here are 18 top places to visit for your kind of nightcap:
Panco Café blends the taste of Melbourne and Manila in a chill café setting, with Kalma (kalamansi and matcha) and Dirty Mocha (made with Davao tablea) as top coffee choices.
Bad Café serves high-quality coffee made from specialty grade coffee beans from local and Asian roasters. Great hot and cold drinks with a Slow Roaster Pork Belly Adlai Bowl or Mushroom Tartine, with Calamansi Pie as sweet meal ender.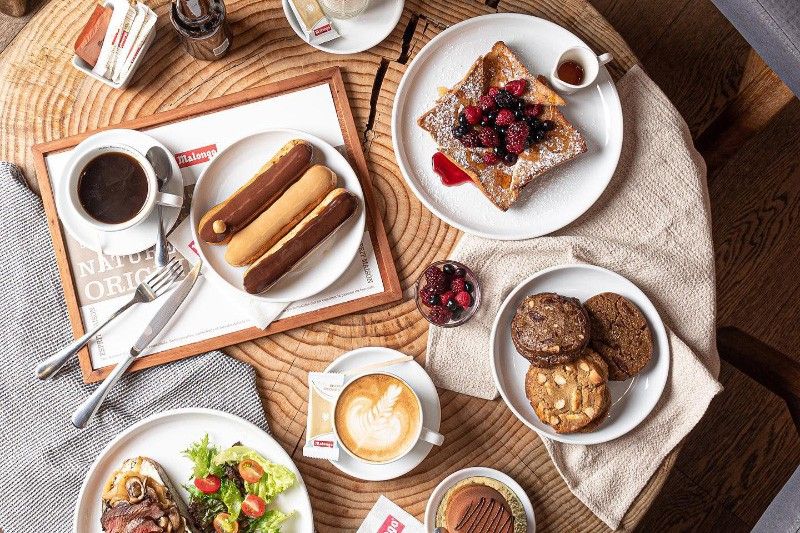 Malongo Atelier Barista is the first Asian café of the popular French roaster that specializes in organic and free trade coffees and bio-coffees.
Odd Café has a roster of hot and cold drinks, such as French Kiss (beverage version of French toast) and Black Forest (beverage version of the cake) to go with a largely plant-based menu.
Café 1911 serves classic coffee, pastries and pasta in a Korean-inspired setting.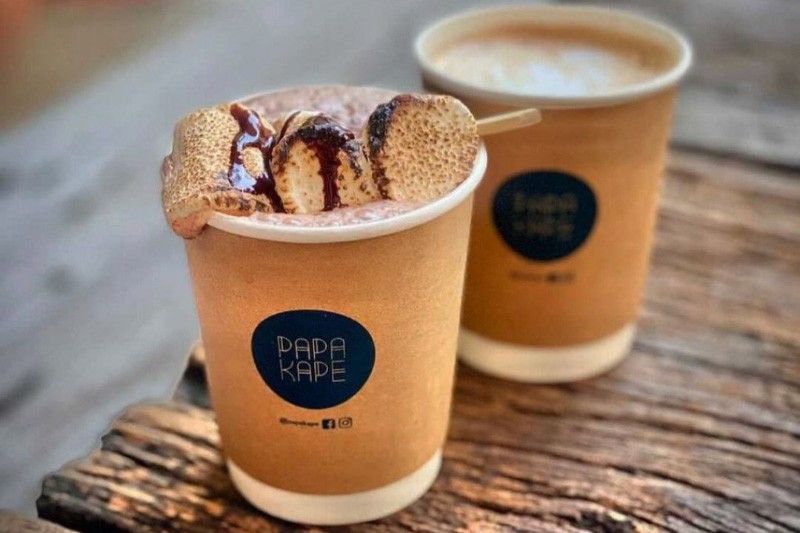 Papakape has ginger-infused coffee in drinks like Kape Gingerccino, Iced Cocolatte, and Choco Mochaluya.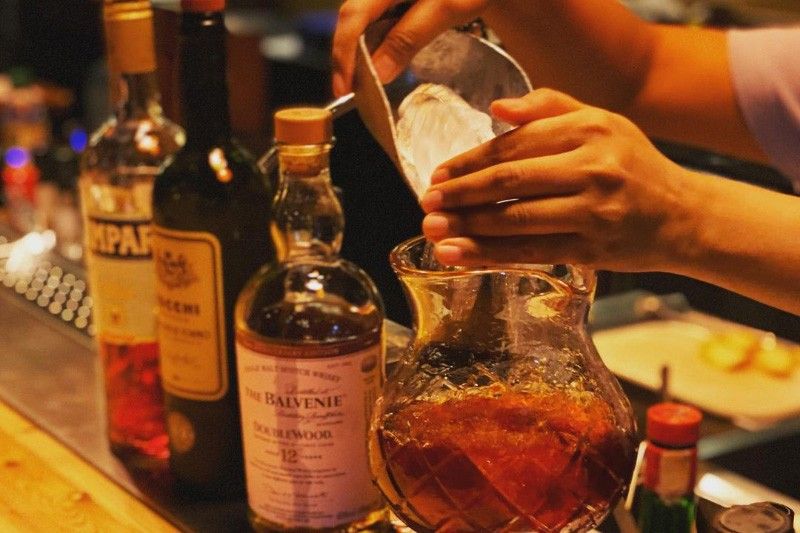 Bar 10-4. Here's the booze in cocktails named after radio communication codes.
78-45-33 specializes in handcrafted cocktails (think Negronis, martinis, and Cosmopolitans).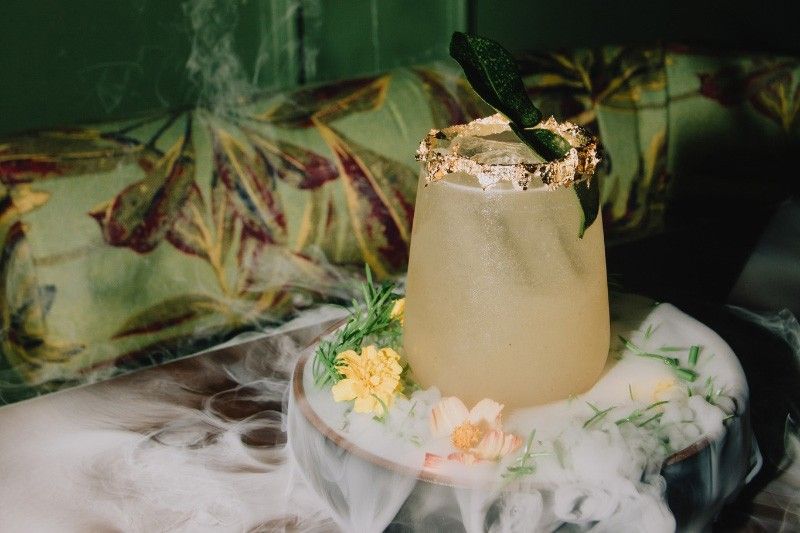 Golden Gibbon is where Southeast Asian fares and cocktails are a good match.
OTO made it to the Asia's Best Bars of 2019 list for its fabulous drinks.
The Odd Seoul captures the Gangnam side of Korea in fun drinks like Yogurt Lady and Kimchi Sour. Yes, both drinks have kimchi in them.
Seltsam is a rooftop bar that serves cocktails and bar chow with an all-night playlist.
Social House serves anything from beer and cocktails to wine and, well, Champagne.
Boogie Manila. Groove to incredible sounds and a menu of bar food and cocktails like Barik Supremo Lambanog.
The Studio Dance Club has a stable of seasoned dance instructors to keep you dancing all night.
Left Behind disrupts your predictable after-office routine with three escape rooms you can book with friends and spend 45 minutes figuring your way out of a woman's restroom, the basement of a house located in a forest, or a mine in the mountains.
Tiu Theater serves as the stage of theater productions, film screenings, concerts, and other live performances.
The Spirits Library is a purveyor of rare bottles, books and bar paraphernalia, and it stages live burlesque shows.
RELATED: WATCH: Virtual tour of Makati CBD's art, culinary gems
*****
Credit belongs to : www.philstar.com