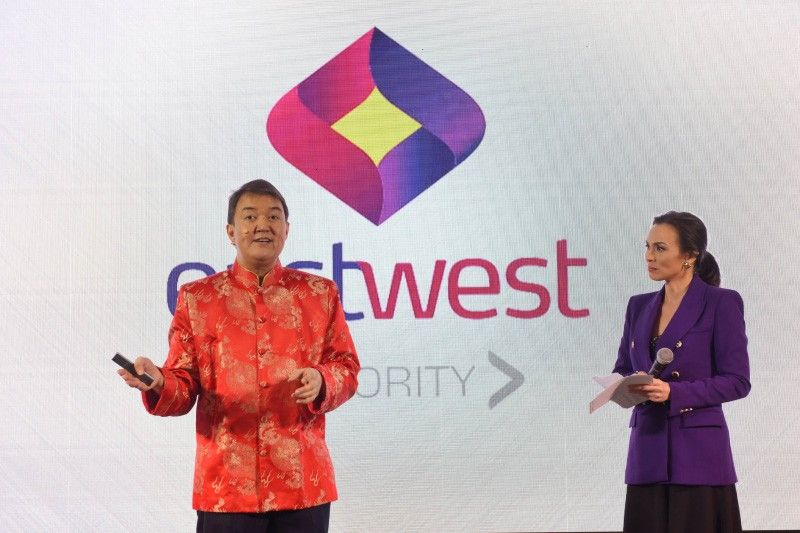 MANILA, Philippines — The pandemic caused the EastWest Priority Lifestyle Series to go virtual for years, but now that the pandemic has finally let up (although it is not yet completely over), it finally returns to its usual face-to-face events, starting with a Lunar New Year celebration for Metro Manila Priority clients.
The event began with a traditional lion dance, after which Feng Shui Master Patrick Lim Fernandez took center stage to give Priority clients what they went there for — a talk on Feng Shui and what to look forward to in the Year of the Water Rabbit. It has always been a Priority Lifestyle Series staple and crowd favorite, and this year's edition, being face-to-face already, attracted quite a crowd.
"The Year of the Water Rabbit is the peak of spring. This will bring about reinvigoration and reintegration into society," said Fernandez.
He added: "Industries with fire and metal elements will benefit the most in the Year of the Water Rabbit. Fire industries are going to be good this year, so that would be technology on the software side, energy, communications and media, entertainment and events, and food. Other industries that are also looking good have to do with metal — banking and finance, mining, jewelry, beauty products, medical, dental and healthcare, and technology on the hardware side, which means equipment."
He also pointed out that the creativity energy will be strong in the Year of the Water Rabbit, so people should take advantage of this to brainstorm and come up with new ideas. He ended his talk on the subject by urging everyone to stay focused and do not rush.
"Try to guard against losing focus. Don't try to do everything at once. Try to think and choose what is important and from there, you will be able to get things done," Fernandez advised.
The Cebu and Davao legs of the EastWest Priority Lifestyle Series will happen on January 24 and 25.
RELATED:Great year for romance: Joseph Chau's forecast for the Year of the Water Rabbit
*****
Credit belongs to : www.philstar.com