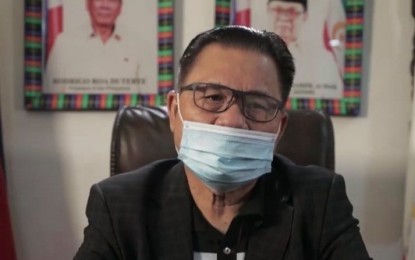 COTABATO CITY – Indigent patients from Bangsamoro communities outside the region, particularly in the province of Zamboanga Sibugay and the cities of Zamboanga and General Santos, can now benefit from Bangsamoro Autonomous Region in Muslim Mindanao's (BARMM) hospital assistance program.
This was made possible after the BARMM government included the Zamboanga Sibugay Provincial Hospital, Zamboanga City Medical Center (ZCMC), and the local government-run Dr. Jorge P. Royeca Hospital in General Santos City as its three new partner hospitals for its Ayudang Medikal mula sa Bangsamoro Government (AMBaG) program.
"The AMBaG program intends to help poor Bangsamoro families with their hospital bills and improve their access to much-needed medical procedures," BARMM Chief Minister Ahod Ebrahim said in a statement released Wednesday.
Ebrahim noted that while the majority of the Bangsamoro people are situated within BARMM, there is still a significant number of Bangsamoro communities located outside the region's territory, like those in the cities of Zamboanga and General Santos.
Ebrahim led Tuesday a Zoom conference the ceremonial signing of a memorandum of agreement with Zamboanga Sibugay Gov. Wilter Palma, ZCMC Hospital chief Dr. Afdal Kunting, and Gabriel Francis Glenville Gonzalez, representative of General Santos City Mayor Ronnel Rivera.
"Our commitment to reach our fellow Bangsamoro outside the region will never be realized if not for the leaders who share the same vision (with us) for the betterment of our people," Ebrahim said.
Palma also thanked Ebrahim for the gesture even though only 15 percent of the Zamboanga Sibugay province belongs to Bangsamoro communities.
Kunting, meanwhile, said ZCMC serves patients from the Zamboanga Peninsula, and the island provinces of Sulu, Basilan, and Tawi-Tawi, and such resourcefulness from BARMM has given them the capability to treat Bangsamoro patients without thinking of hospital bills.
To date, the AMBaG program managed to help 13,179 patients from its 11 partner hospitals across the region with 9,070 or 68 percent of the patients going home with "zero balance" bills.
The AMBaG partner hospitals included the Amai Pakpak Medical Center, Basilan General Hospital, Buluan District Hospital, Cotabato Regional and Medical Center, Cotabato Sanitarium Hospital, Datu Blah Sinsuat District Hospital, Dr. Serapio Montañer Al-Haj Memorial Hospital, the Integrated Provincial Health Office (IPHO) of Maguindanao, IPHO Sulu, IPHO Tawi-Tawi, and the Southern Philippines Medical Center in Davao City.
The regional government plans to have at least 20 partner hospitals within and beyond the BARMM's component areas by the end of this year. (PNA)
*****
Credit belongs to : www.pna.gov.ph