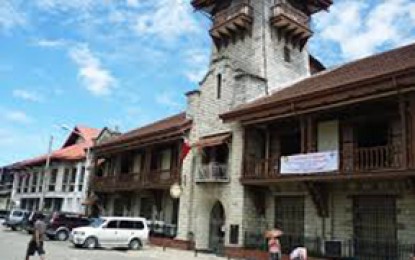 ZAMBOANGA CITY – This city has registered a recovery rate from coronavirus disease 2019 (Covid-19) of 89 percent as of Friday as 50 additional recoveries were recorded.
Mayor Maria Isabelle Climaco-Salazar on Saturday said Zamboanga City registered total recoveries of 9,959 out of the 11,222 confirmed cases of Covid-19.
Of the 9,959 recoveries, 8,943 are community related and the rest include locally stranded individuals, persons deprived of liberty, authorized persons outside residence, Bureau of Corrections and, Bureau of Jail Management and Penology personnel, returning overseas Filipinos, and four returning residents from Malaysia.
Salazar said the active cases of Covid-19 in this city went down to 778 as of Friday compared to 781 cases a day before.
She said 697 of the 778 active cases are community related; detainees, 57; LSIs, 11; APOR, nine; PDLs, three; and, one BJMP personnel.
Dr. Dulce Amor Miravite, city health officer, attributed the decrease of active cases to the strict implementation and consistent practice of the health protocols.
"It helps a lot in bringing down and prevention of Covid-19 cases," Miravite said.
Meanwhile, the authorities continue the strict enforcement of the modified enhanced community quarantine (MECQ) guidelines and health and safety protocols as the government boosts efforts to keep this city safe and protected against the coronavirus.
The Zamboanga City Police Office (ZCPO), through the 11 police stations and operating units, recorded 280 violations of MECQ guidelines and health protocols with failure to present quarantine pass or valid identification card (ID) as the number one offense with 146 violators on Friday.
The other violations involved non-wearing of face shield (65), curfew violation (43), non-wearing of face mask (15) and non-observance of safe physical distancing (11).
On Friday, Miravite said 41 of the 57,953 vaccinated individuals in the city have been infected with Covid-19.
She said 27 of the 41 have received their first dose while the remaining 14 are fully vaccinated.
Miravite said 22 of the 41 belong to the A1 priority group (healthcare workers), 10 under A2 (senior citizens), and nine under A3 (persons with comorbidities).
She, however, said it is better to be vaccinated against Covid-19 than not at all.
"Being vaccinated, especially for the Covid-19, it protects the person from the severe form of the disease," she added.
She said 44,667 of the 57,953 inoculated residents of this city received their first dose while the remaining 13,286 already received their second dose. (PNA)
*****
Credit belongs to : www.pna.gov.ph