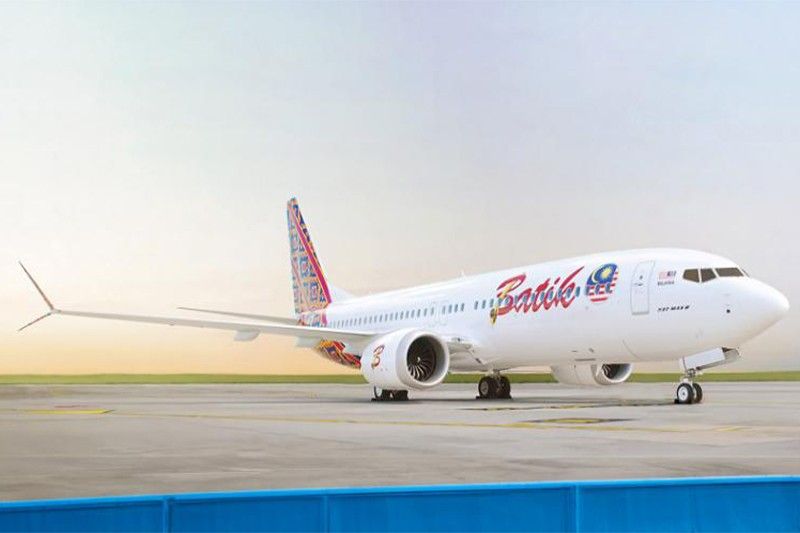 MANILA, Philippines — Another airline is set to join the Philippines' gateway.
The Manila International Airport Authority on Thursday reported that beginning December 1, Malaysian-based Batik Air (OD) is set to operate daily flights between Kuala Lumpur, Malaysia and Manila.
For its daily flights, flight OD 510 will arrive at the Ninoy Aquino International Airport Terminal 3 at 2:50 a.m. while its flight OD 511 will depart from the same terminal at 5 a.m.
The MIAA made the announcement as it welcomed both Batik Air and Greater Bay Airlines which is also scheduled to operate flights to and from NAIA.
Greater Bay Airlines (HB) earlier announced that it is serving flights between Hong Kong and Manila five days a week, starting November 9.
Its flight HB 231 will arrive at the NAIA Terminal 3 at 2 a.m., and flight HB 232 will depart from NAIA Terminal 3 at 3 a.m.
"We are pleased to welcome Greater Bay Airlines and Batik Air to NAIA's growing roster of air carriers. This expansion reflects our commitment to providing passengers with an even broader range of travel options," MIAA Officer-in-Charge Bryan Co said in a release.
The addition of Great Bay Airlines and Batik Air comes after the launch of HK Express offering direct flights between Hong Kong and Manila on October 17 and United Airlines' nonstop flights connecting Manila with San Francisco on October 30.
Batik Air and Great Bay Airlines' operations in the country brings the total number of air carriers hosted by NAIA to 48. Of these, 42 international airlines are serving 57 international destinations, according to MIAA.
MIAA's Co said that the agency eyes to further diversify its airline roster amid the increased demand for international flight services.
"Apart from expanding the range of destinations for Filipinos and international guests flying to and from NAIA, we also seek to diversify our airline roster, ultimately benefiting passengers who will have access to more affordable and competitive air fares, as well as a wider array of flight options, including different departure times, various service classes, and potentially more convenient routes. This increased variety can better cater to individual preferences and needs," Co said.
"We will continue to harmonize our procedures and coordination to enhance our capacity to accommodate even more carriers and flights and leverage the use of digital technologies to further this cause," he added.
*****
Credit belongs to : www.philstar.com