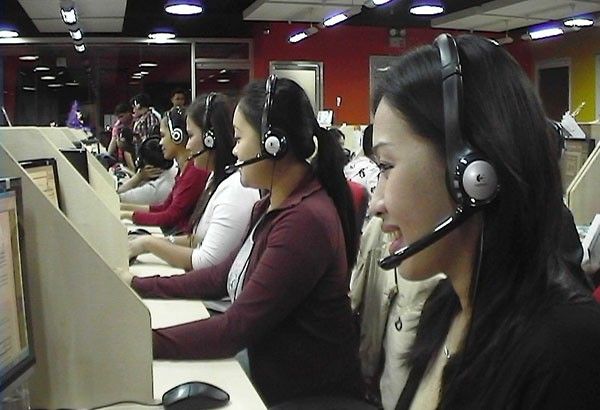 MANILA, Philippines — Guided by its mission to build a better world by helping every place become a great place to work, award-giving body Great Place To Work recently revealed its list of the Best Workplaces in the Philippines for 2023.
In the Small category, or companies with less than 100 employees, Siegen HR Solutions Inc., a local business process outsourcing recruitment hub, has come out on top. At second and third, respectively, are ECo Global Consulting, Inc. and the IT & Business Process Association of the Philippines Inc. or IBPAP.
Meanwhile, in the Medium category, which consists of organizations with less than 1,000 employees, DHL Express (Philippines) Corp., a global leader in the logistics industry, secured the number one spot in the list. Cisco Philippines and Atlassian placed second and third, respectively.
Lastly, in the Large category, or those with 1,000 or more employees, Synchrony Global Services Philippines Inc., a subsidiary company that manages Synchrony's call center operations and select back office support, has emerged as the top winner. This year Accenture Inc. (Philippines) ranked second, while PSG Global Solutions, Inc. came in third.
Apart from holding its first in-person recognition gala at Hilton Manila, Great Place To Work also marked this record-breaking year by certifying over 150 Great Place To Work-Certified companies and 35 Best Workplaces in the Philippines divided into three categories.
"Four years after the inaugural Philippines Best Workplaces list, we experienced a movement," said Antoniette Mendoza-Talosig, Managing Partner at Great Place To Work Philippines.
"More and more Philippine companies and business leaders are committing to creating better workplace experiences for all Filipinos. We see companies from various industries coming together as a community to learn from each other on how to do it right by their people and remain steadfast and purpose-driven during these times of perennial change."
At its roots, Great Place To Work spotlights the genuine voices of employees, which separates it from other award-giving bodies. This shows in the meticulous process companies must undergo to meet the Great Place To Work Certified standard.
To become Great Place To Work Certified, a company must launch a Trust Index survey containing 60 statements measuring the quality of relationships across the five dimensions of a great workplace: credibility, respect, fairness, pride and camaraderie.
Employees are then given two weeks to anonymously answer the survey through Emprising, Great Place To Work's proprietary survey platform and referred to globally as the world's best employee satisfaction software.
If the company passes the global threshold where enough employees agree that said company is a great place to work, they are issued a trademarked Certification Badge, which the company may use to promote its great workplace culture, boost their employer brand, and attract high-caliber talent.
"Our research at Great Place To Work shows that 9 in 10 employees working with what we call For All Leaders experience a great place to work nearly all the time," Mendoza-Talosig explained. "These are leaders who build great workplaces where all feel safe and where people can be themselves. There is leadership effectiveness, where values are not just clearly articulated but lived by and where trust anchors the organization's culture. When these are all present, companies are then able to maximize their employees' full potential and experience financial growth."
The rigorous methodology behind the curation of the Best Workplaces list is a driving factor to why Great Place To Work offers the gold standard of recognition.
Their seasoned consultants evaluate the qualifying year's group of participating companies using the Great Place To Work For All Methodology alongside data from Emprising.
While it's one thing to raise awareness on the Best Workplaces in the country, Zoë Rosal, Marketing Business Partner at Great Place To Work Philippines added that Great Place To Work envisions a near future where employees are "heard by their leaders and where leaders embrace change and innovation with trust as their currency."
"With work having the power to transform society, we see Certified workplaces setting the standard of work for all Filipinos, and inspiring organizations around the country to aspire to become great for their people," Rosal said.
RELATED:'Never fight about money': Hanabishi siblings share secrets for continuing family business
*****
Credit belongs to : www.philstar.com