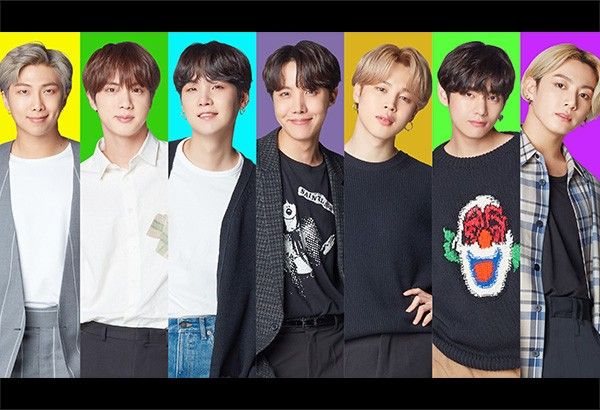 MANILA, Philippines — In an unprecedented showcase of artistic collaboration, acclaimed artist James Jean has joined forces with K-pop group BTS for an exhibition.
After the successful showcase in Frankfurt, the exhibition is now in Manila in SM Megamall, on view from October 27 to December 3, 2023. It features two dedicated exhibition areas that offer a glimpse into the creative realms of BTS and James Jean.
The first zone showcases a series of 31 paintings by James Jean, capturing the essence of each BTS member. These provide a window into the individuality and artistic spirit of each member, offering viewers an aesthetic connection with their favorite artists.
In the second zone, visitors can take a look at the BTS memorial exhibition, featuring a treasure trove of iconic artifacts and memorabilia from the group's career.
Among the highlights are the actual audio equipment used by each BTS member during their tours such as microphones and in-ear monitors, coveted trophies and exclusive wardrobes worn in music videos and stage performances.
Notably, the awe-inspiring Dior outfit, known for its breathtaking design, will be on display, captivating visitors with its significance and beauty.
Visitors will also have the opportunity to acquire exclusive merchandise, including postcards and photo cards that features the group.
RELATED: BTS member Suga to begin military service this September
*****
Credit belongs to : www.philstar.com