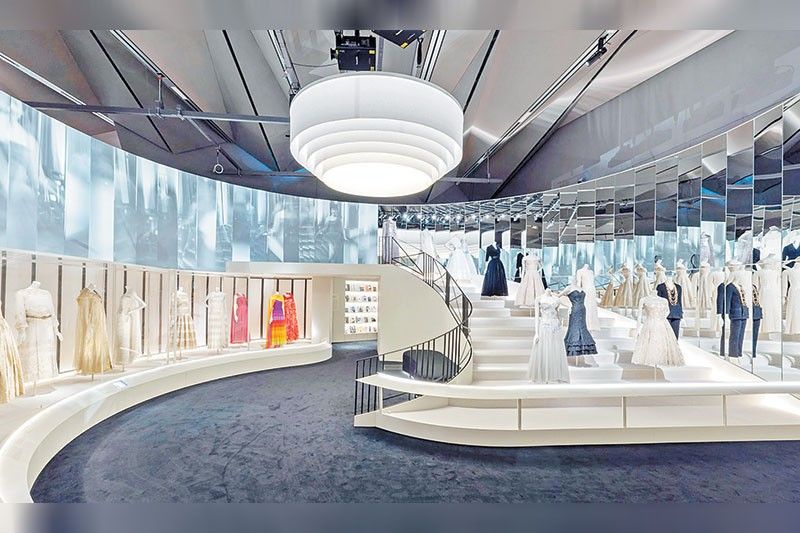 LONDON — Easily the hottest ticket among style fiends is the recently opened V&A exhibit, "Gabrielle Chanel: Fashion Manifesto," with tickets sold out and long queues of inquiries from fans who want to see all those covetable tweed suits and LBDs.
Surprisingly, it's the first UK exhibition dedicated to the French couturière, charting the evolution of her design style and the establishment of the House of Chanel, from the opening of her first millinery boutique in Paris in 1910 to the showing of her final collection in 1971. Featuring around 200 looks seen together for the first time, as well as accessories, perfumes and jewelry, the exhibit explores Chanel's pioneering approach to fashion design, paving the way for a new elegance that continues to influence the way women dress today.
Once described by Diana Vreeland as "a peasant and a genius," Gabrielle, who took the name Coco as a young woman, was born in 1883 in the Loire, an illegitimate child of a traveling salesman and a mother who died when she was 11, after which she was placed in a convent where nuns taught her how to sew. She was able to work as a seamstress with an aunt until she became the mistress of the textile heir Étienne Balsan and moved to his chateau, where she sold hats to his friends.
In 1910, another lover, Arthur Capel, financed the first Chanel boutique in Paris, followed by branches in Deauville and Biarritz, seaside towns that inspired her sportswear designs. Three years later, her couture house on Rue Cambon opened and her rise was unstoppable as she aggressively marketed herself as a purveyor of modernity.
When WWII broke out, she temporarily closed shop but kept making connections, apparently on both sides, having an affair with Hans Günther von Dincklage, a German spy (the Nazis recorded Chanel as a trusted source in 1941) while being an occasional agent for the French resistance.
Although her innovations "could easily be overstated," says Rachel Cooke of The Guardian, citing Paul Poiret, for example, as the one who told women to lose their corsets, and in as much as her style was "immaculate, instinctive rather than intellectual," she didn't evolve much as a designer — "she simply repeated herself in a way that brooked no argument."
Her true genius was salesmanship, which made her famous for many iconic pieces that followed her guiding principles of comfort, simplicity and wearability. She continuously revisited and refined these designs in a quest to hone and perfect her vision of the modern woman. These pieces define her distinctive style and are the signatures of the fashion house to this day.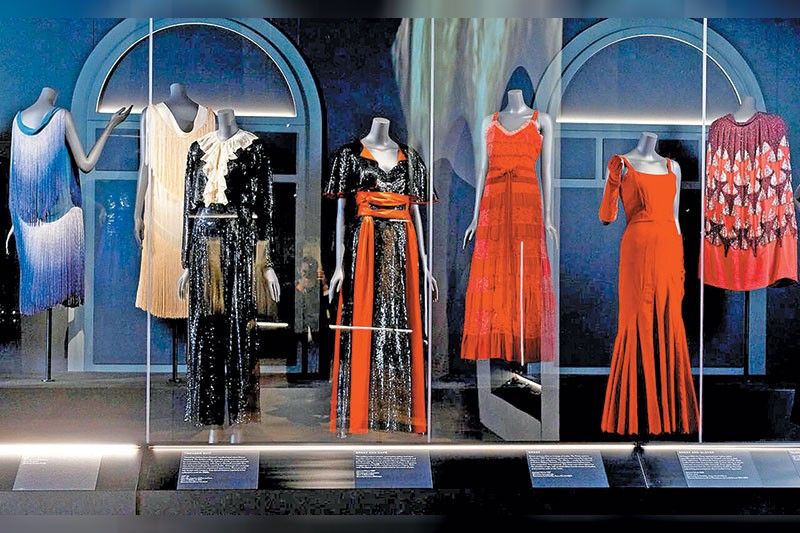 Chanel dresses including the 1937 black beaded trouser suit owned by Diana Vreeland (third from left)
@vamuseum
Jersey
A material used for men's underwear, sportswear and stockings, Chanel made it chic in her first collections, capitalizing on its fluidity for a streamlined aesthetic and freedom of movement. The 1916 Marinière blouse on display is one of her earliest surviving pieces made from fine-gauge silk jersey, inspired by a collared fisherman's pullover. A far cry from the stiff tailoring and boned dresses of the time, its softly draped structure was a hit in the fashionable French seaside resorts.
The LBD
Black, which was associated with shop assistants and mourning, was also transformed by Chanel into the fashionably versatile Little Black Dress, which she promoted as early as the late 1910s. American Vogue in October 1926 predicted that a Chanel LBD in crepe de chine would become "the frock that all the world will wear." Dubbed "The Ford of Fashion" with reference to the car, Chanel's LBD did indeed become a hit during a time when women were changing multiple times a day for different occasions, providing a radical day-to-night outfit that could be dressed up or down with accessories.
Chanel no. 5
The signature perfume has been the cornerstone of the house's empire since it was introduced in 1921. Chanel designed it as an extension of her wardrobe, evoking her brand of modernity. Created by Ernest Beaux, perfumer to the Russian imperial court, No. 5 is a unique blend of more than 80 ingredients including jasmine, ylang-ylang, May rose and neroli. He created 10 samples and Gabrielle chose no. 5, her favorite number. It was notable for its experimental use of aldehydes, an organic compound that he used in high volumes to create an abstract scent with no discernible floral fragrance, unlike those available at the time. A simple bottle reminiscent of medicine vials was also a stark contrast with the other Art Nouveau varieties.
The tweed suit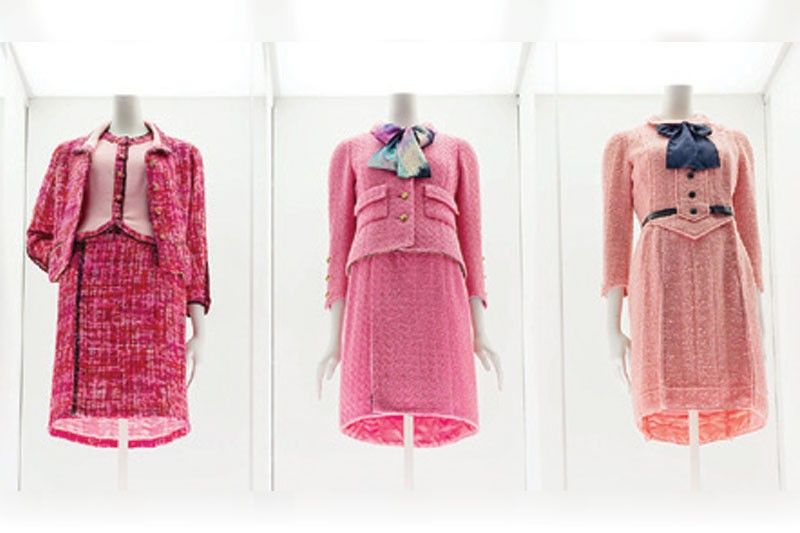 The quintessential tweed suits
@vamuseum
One of her most enduring designs, the tweed suit first featured in the 1920s when she transformed their status from traditional sports and outdoor wear to fashionable daywear. But they only became synonymous with the quintessential Chanel look when she returned to fashion in 1954. Supple fabrics and a cardigan-like cut for jackets assured greater ease of movement, making the suit the sartorial choice for the world's celebrated women like Princess Grace, Jackie Kennedy and Marlene Dietrich in the 1950s and '60s.
The 2.55 handbag
Launched in February 1955, the 2.55 handbag easily became a covetable classic that came in three sizes, had a front fastening cover flap with Mademoiselle turn lock and two sets of eyelets to make the metal strap adjustable to carry by hand or shoulder. The distinctive diamond quilting inspired by equestrian wear and gilt metal chain link strap have become hallmarks of the house. The numerous pockets, wide opening and red lining — allowing you to easily see contents at a glance — made this bag a stylish yet practical accessory for the modern woman.
The two-tone shoe
The ultimate shoe was designed to suit Gabrielle's wardrobe, flattering the wearer while being practical — in beige leather to match her skin tone, giving the appearance of an elongated leg; a small black toecap that visually shortened the foot and protected the paler leather from scratches; and an elasticated strap and low heel to ensure ease of movement and comfort. Released in 1957, the two-tone was made by Massaro, a shoemaker established in 1894 with a discreet address and known only by personal recommendation.
Costume jewelry
Chanel always wore jewelry pieces with a free hand, mixing strings of pearls, chains, chokers and bracelets that combined real and fake materials that she associated with a certain freedom in dressing up a look. She encouraged customers to do the same by designing costume jewelry made from inexpensive materials or imitation gems that they could wear in abundance with her pared-down garments. Imitation pearls, in particular, became a Chanel hallmark that she used in necklaces, brooches or buttons in suits. This radically challenged the notions of good and bad taste and elevated the status of costume jewelry in fashion.
***
Follow the authors on Instagram @rickytchitov; Twitter @RickyToledo23; Facebook – Ricky Toledo Chito Vijandre.
*****
Credit belongs to : www.philstar.com