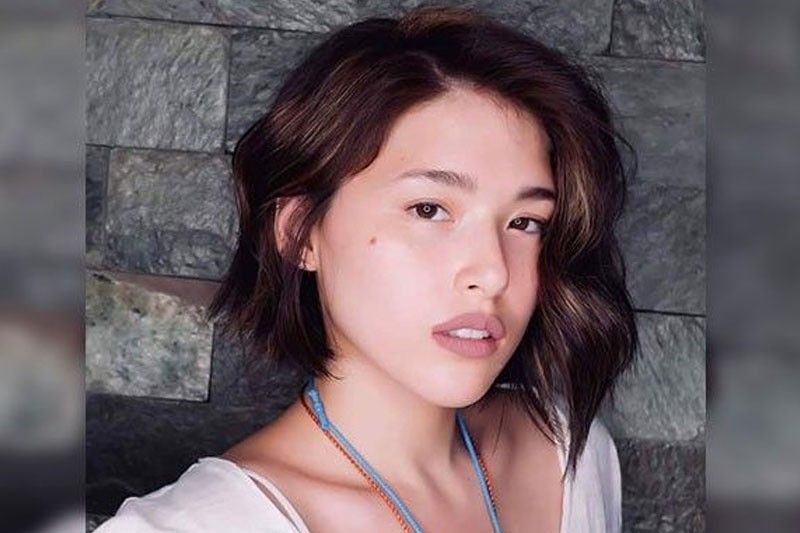 MANILA, Philippines — Actress Kylie Padilla schooled a social media user on the differences between American and British English.
Earlier this week, Kylie shared on her Instagram Stories a video of her son Alas Joaquin mopping something he had spilled on the floor.
Accompanying the video was a text Kylie herself wrote, "He spilt something and proceeded to mop it by himself and tell me not to walk there kasi madulas. It's the little things."
One social media user opted to comment on one of Kylie's Instagram posts, attempting to correct her on the usage of the world "spilt."
"Just replying on your [IG] story, it's 'spilled,' not 'spilt' lol that's not even a word," the user wrote.
Kylie promptly responded, "Oh, sorry. I grew up in Australia. We followed the British English dictionary and there, 'spilt' is a word.'" The actress added, "Please google it."
The comment has since been deleted, but not before fans of the actress backed what she said and even pointed out the point of the Instagram post was her son's good deed.
Britannica Dictionary said that British English and American English, the latter used in the Philippines, have several differences when it comes to pronunciations, vocabulary, spelling and grammar.
Some of the common ones are words with equivalents like "cookie" and "biscuit" or "sweater" and "jumper." Some British English words end in -our, -re and -ise as opposed to American English words which end in -or, -er and -ize.
Kylie is the daughter of actor-senator Robin Padilla and his ex-wife Liezl Sicangco. She and her siblings were raised in Australia. She returned to the Philippines in the mid-2000s and started playing roles in TV shows in the late 2000s. Alas and his brother Axl are Kylie's children with her estranged ex and fellow actor Aljur Abrenica.
RELATED: Kylie Padilla on relationship with Aljur Abrenica: 'I wish nagtira ako para sa sarili ko'
*****
Credit belongs to : www.philstar.com