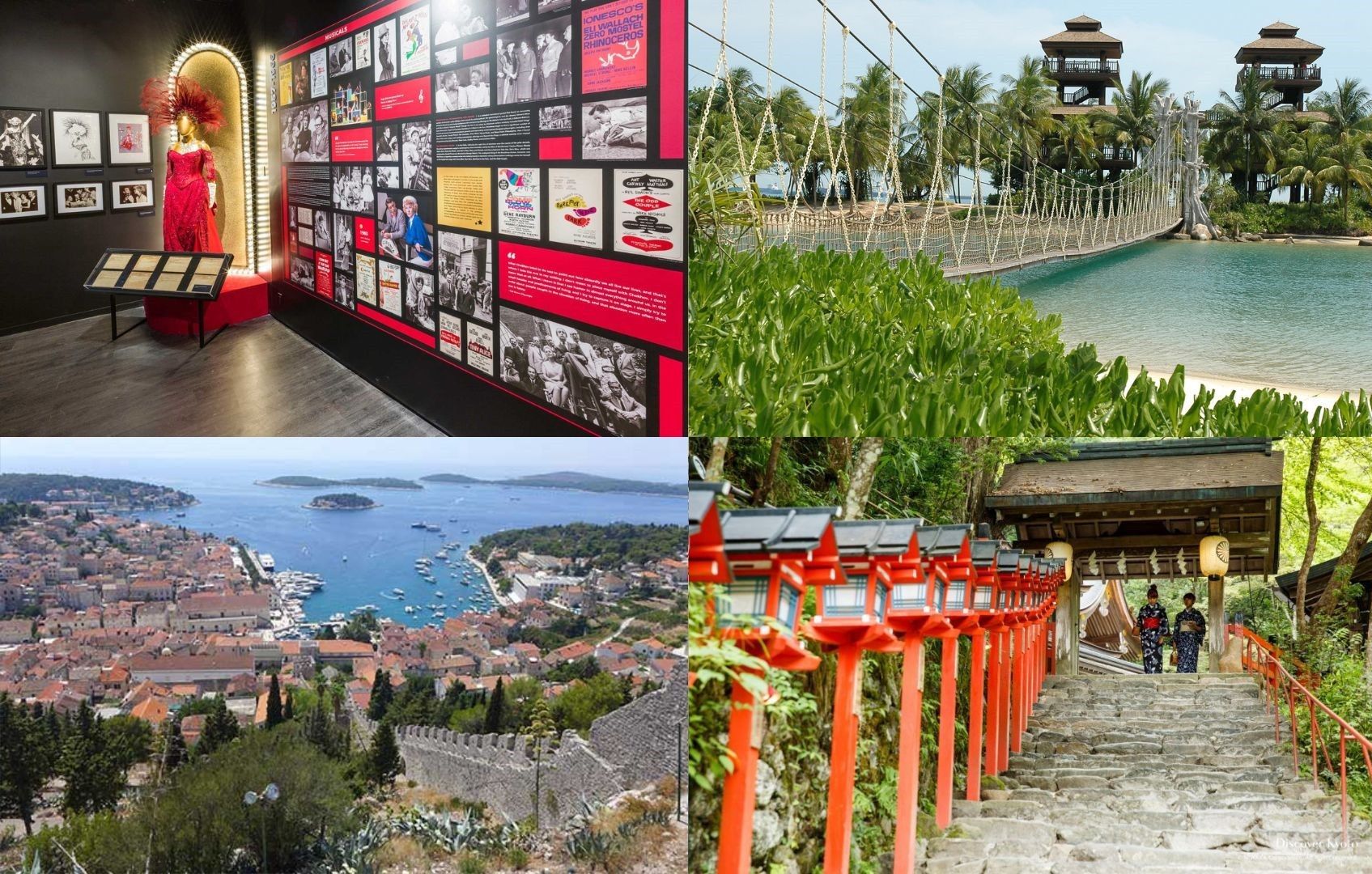 MANILA, Philippines — Hong Kong, Tokyo and Singapore are among the most popular international destinations for Filipinos, but there is still much of the world to explore and enjoy.
During the recent International Media Marketplace in Singapore hosted by TravMedia last October 24, Philstar.com managed to meet with tourism boards from different countries and territories, each making their pitch about why Filipinos should consider somewhere new for their next vacation.
From the City That Never Sleeps to the cultural hotspot of Japan, here are few travel suggestions for your next flight.
New York City
Amy Lo of New York City Tourism + Conventions claimed that the Big Apple is the city with the second-largest Filipino population in the United States.
It doesn't come as a surprise then why Filipinos love travelling to New York whenever choosing to fly to the East coast; the same can be applied for San Francisco on the West coast.
However, Filipinos often always seem to go to the typical tourist spots like the Manhattan or Brooklyn Bridge, a boat trip to the Statue of Liberty, or dropping by Times Square that they miss out on some of the city's other attractions.
Related: Booking flights: Travel expert shares tips for maximum savings
Lo suggested two walking tours that highlight New York City's culture and appeal to Filipinos' love of music.
First among these are the three-hour walking tours around Harlem and Brooklyn to showcase the birth and growth of hip-hop, which turned 50 years old this 2023.
The other is a simple visit to the Museum of Broadway, which houses the history of Broadway productions, where visitors can book an hour-long walking tour with a Broadway performer or crew member serving as a guide.
Sentosa, Singapore
The island of Sentosa is not unfamiliar to any international tourists in Singapore, again a top destination for Filipinos.
Far Eastern Hospitality – Sentosa Hotels acknowledged that Filipinos enjoy visiting Sentosa, but only for a daytrip rather than staying in a hotel or resort, with hefty prices being a primary issue.
The hotel operator suggested staying in one of its properties, all of them located in central Sentosa, as it is convenient to visit the island's popular spots. Universal Studios Singapore and Resorts World, for example, are just a five-minute walk from their property.
Related: Asia travel outlook is changing — global travel reporters
The best option would be the family-friendly Village Hotel Sentosa, which is not too far away from Siloso Beach and the Tipsy Unicorn beach bar.
Also worth checking out is the familiarly named Palawan @ Sentosa, the only family-friendly beach club on the island with attractions like Splash Tribe water playground and HyperDrive electric Go-Kart circuit.
Kyoto, Japan
The former capital of Japan is less than an hour away by train from Osaka. It is the second-most popular Japanese destination after Tokyo and preferred by most travelers because of its cultural and food spots.
Alison Roberts-Brown of the Kyoto Convention & Visitors Bureau acknowledged that the city was not built to accommodate such large crowds, yet it has managed to attract people to locations like the picturesque wooden gates of Fushimi Inari Taisha, the golden temple Kinkaku-ji and the Arashiyama Bamboo Forest.
The downside of this, Roberts-Brown said, is visitors keep on visiting these Instagram-worthy places that they miss out on what else Kyoto has to offer.
For example, the town of Fushimi has several breweries with sake tasting and local restaurants that have authentic gardens.
Related: Asia 'catching up' to global sustainable tourism levels
Central Kyoto is also home to the 2,000-year-old Shimogamo Shrine, which is quite near the Imperial Palace. On Eastern side of the city are the Nanzen-ji and Eikan-do temples, which are beautiful places to visit during the autumn season and December.
The outer areas of Kyoto also offer similar attractions, including the Kuram-dera Temple and the Kifune Shrine, which is dedicated to the water deity where visitors go to wonder if they will find love.
Croatia
This country may not fall on most Filipinos' Top 10 places to go in Europe, but a member of the nation's national tourist board believes Filipinos will find Croatia appealing because of its similar "island life."
Franka Grulin dubs Croatian culture as "preserved Mediterranean" with booming nautical tourism, as highlighted by Croatia's beautiful coastline, which could rival most beaches in tropical countries.
Tourists can get a glimpse of well-maintained parks from the coastline while sailing on a boat. Croatia boasts of its bountiful seafood, with dishes like Brudet, Buzara and Gradele.
Winter continues to be a popular experience in the country, said Grulin, even with snowfall lessening due to climate change and the decline of Asian tourists, mostly from Taiwan, Hong Kong and China.
Grulin also said that it is easy to combine trips to other countries when visiting Croatia. His country is a neighbor to other promising European destinations like Slovenia, Hungary, Serbia, Bosnia and Herzegovina, and Montenegro. Italy is a ferry trip across the Adriatic Sea.
RELATED: Norwegian Cruise Line returning to Asia after 3 years, makes first calls to the Philippines
*****
Credit belongs to : www.philstar.com