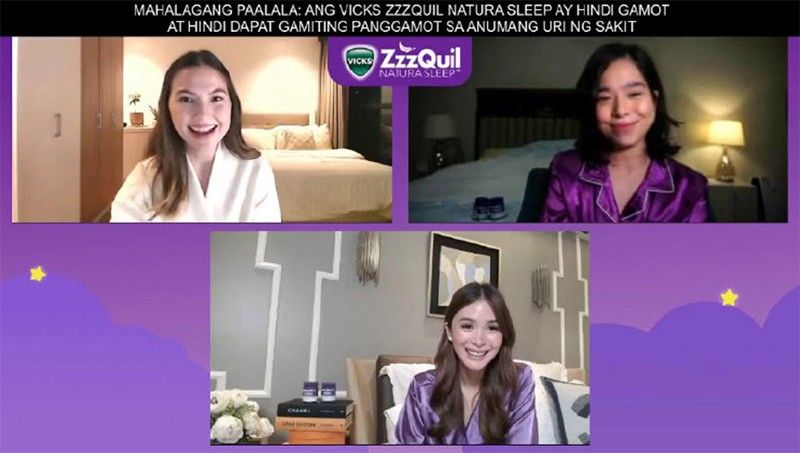 MANILA, Philippines — Filipina actress turned global fashion A-lister, Heart Evangelista is a self-confessed workaholic. But even with her many endeavors as a careerwoman, a businesswoman and even as wife, Heart always looks forward to relaxing and winding down at the end of the day.
"Life is pretty hectic, but I'm not complaining. Getting eight hours of sleep—this has always been important to me. It's hard to keep a consistent bed time schedule, but whenever I have the chance I try my best to get enough sleep," she said as brand ambassador of Vicks ZzzQuil Natura Sleep.
In a recent online event hosted by the brand, it was revealed that Filipinos are the fourth most sleep deprived in Asia, according to a survey conducted by Sleep Cycle.
There, Heart—along with her fellow sleep advocates Saab Magalona-Bacarro, actress, blogger and podcast host; LA Aguinaldo, model and travel vlogger; and Nana Silayro, comedienne and content creator—shared tips for better sleeping habit.
LA, for example, championed the habit of getting early to bed by shutting down devices—no looking at any screen 20 minutes before sleep time. Of course, he also recommends Vicks ZzzQuil Natura Sleep gummies.
"You function your best when you're well rested. Iba yung glow, mahahalata mo. I value my sleep and my ZzzQuil gummies, my new best friend, helps me achieve all the goals for the day ahead," LA said.
Meanwhile, Saab advocated for a good bed time routine—washing her face to take the makeup off, doing her best to avoid old habits such as watching TV series. She also recommends reading a book to help condition the body for sleep, and of course, having a bed time partner like ZzzQuil.
And lastly, for Nana, she underscored how not lack of sleep can affect performance. You can't force yourself throughout the day running on only a few hours sleep.
"I value sleep because without it, everything is affected—your mental health, your physical health, everything. Getting enough sleep is important because it keeps our mind and body healthy, it's also the body's way of recovering," she said.
With this, she also swears by ZzzQuil. "It helps support my lifestyle," she shared.
Your bedtime partner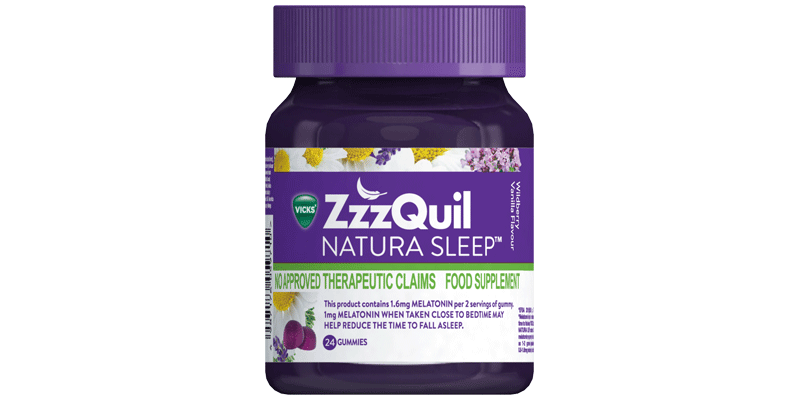 Vicks Zzzquil Natura Sleep gummies has chamomile, lavender and other botanical extracts, and contains 1.6mg of melatonin per two servings of gummy. 1mg Melatonin when taken close to bedtime may help reduce the time to fall asleep.
Be consistent with your bedtime habits along with proper diet and exercise and with a little help from Vicks Zzzquil Natura Sleep to achieve #FeelingZzzuperAngGiZzzing!
Are you ready to #ReZzztOnTime?
For more information, visit the official Facebook page at www.facebook.com/ZzzQuilPH.
---
MAHALAGANG PAALALA: ANG VICKS ZZZQUIL NATURA SLEEP AY HINDI GAMOT AT HINDI DAPAT GAMITING PANGGAMOT SA ANUMANG URI NG SAKIT.
ASC Reference No. P0138P101223V

Per DOH FDA CFRR Permit No. 0355 s. 2023

Duration: 10 March 2023 to 30 November 2023
---
Editor's Note: This #BrandSpace story is created with Vicks Zzzquil. It is produced by the Advertising Content Team that is independent from our Editorial Newsroom.
*****
Credit belongs to : www.philstar.com