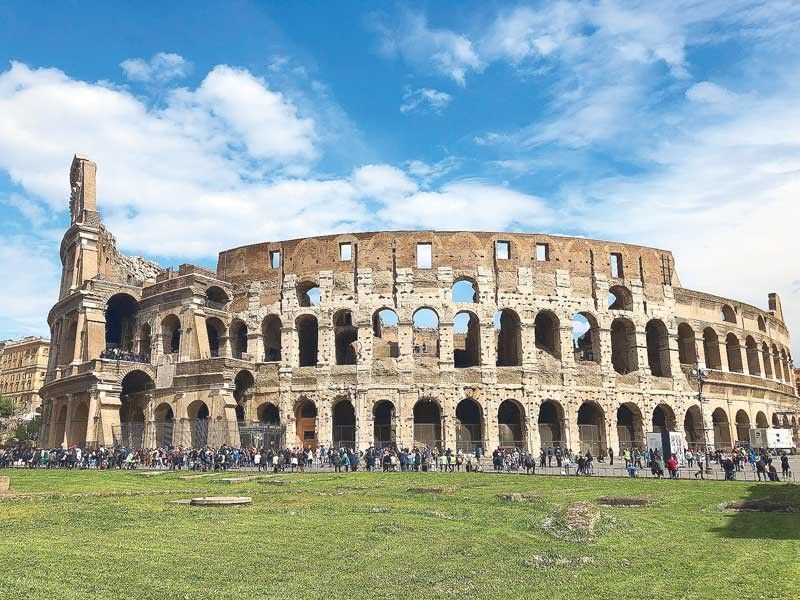 MANILA, Philippines — Authorities in Italy are on the lookout for a tourist who vandalized the nearly 2000-year-old Colosseum in Rome.
A viral video sees a floral light blue-clad man reportedly named Ivan carving his name and that of his fiancée Hayley onto an inner wall in the Colosseum using keys, even smiling at the camera that caught him.
The man's actions were immediately met online with negative criticism, with many condemning the act and called for legal action.
Reputo gravissimo, indegno e segno di grande inciviltà, che un turista sfregi uno dei luoghi più celebri al mondo, il Colosseo, per incidere il nome della sua fidanzata. Spero che chi ha compiuto questo gesto venga individuato e sanzionato secondo le nostre leggi. pic.twitter.com/p8Jss1GWuY

— Gennaro Sangiuliano (@g_sangiuliano) June 26, 2023
"I consider it very serious, unworthy and a sign of great incivility that a tourist defaces one of the most famous places in the world, the Colosseum, to engrave the name of his fiancée. I hope that whoever did this will be identified and sanctioned according to our laws," said Italy's Minister of Culture Gennaro Sangiuliano.
The Colosseum is a historical monument and a UNESCO World Heritage Site, and vandalization of such landmarks has penalties for perpetrators that include up to five years in prison and a fine between €8,000 to €60,000 (P484,000 to P3.63 million).
Italian news agency ANSA said the recent indicent was the fourth time this year such graffiti was found at the Colosseum.
RELATED: 'Pambansang pamana': NCCA pledges to help rebuild Manila Central Post Office
*****
Credit belongs to : www.philstar.com