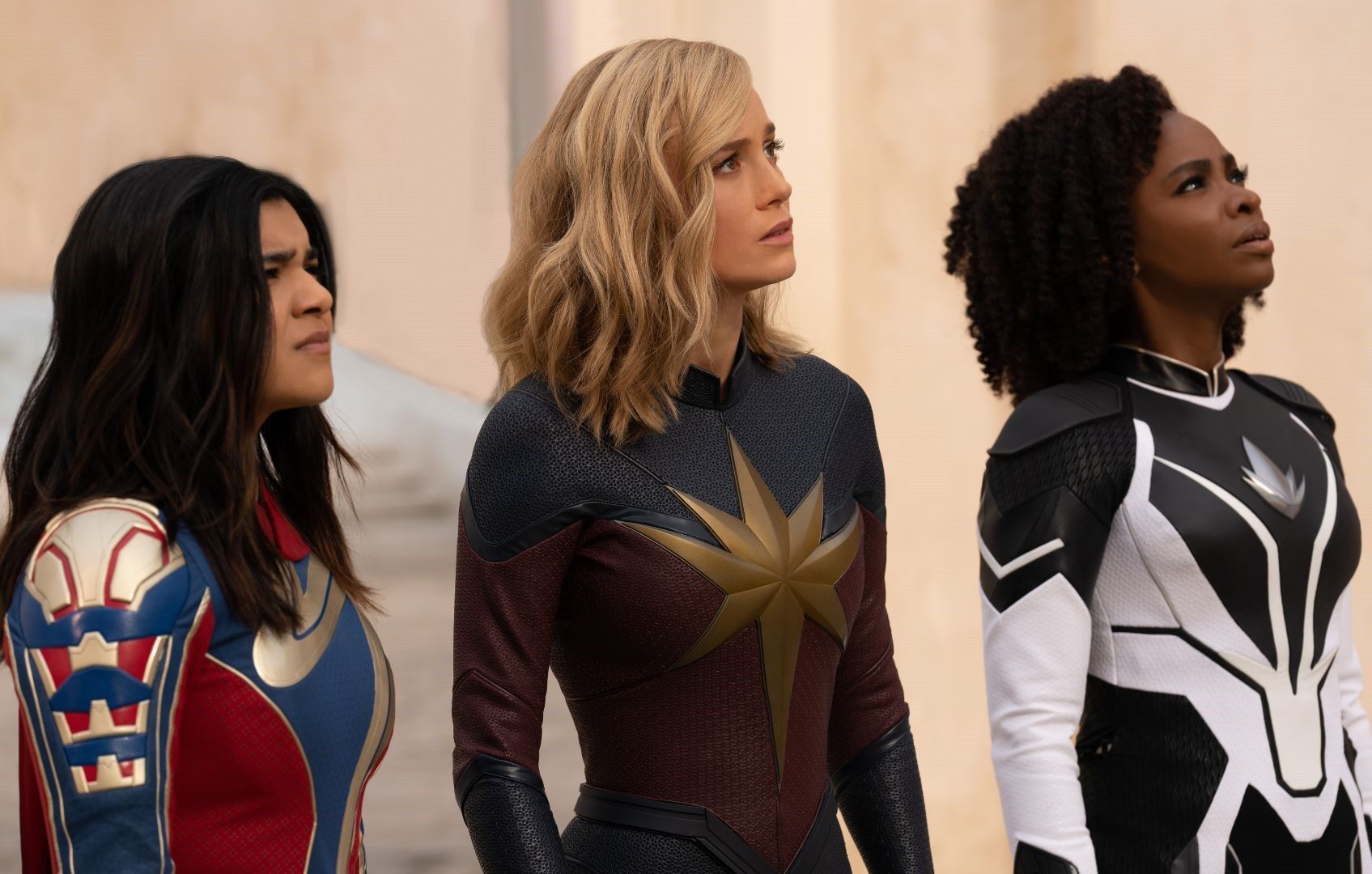 Minor spoilers ahead
MANILA, Philippines — The Marvel Cinematic Universe (MCU) has drawn itself into an expensive corner with not much room to maneuver, and taking much of the punches is its latest entry "The Marvels."
Directed and co-written by Nia DaCosta, "The Marvels" rallies together Brie Larson's Carol Danvers a.k.a Captain Marvel, Teyonah Parris' Monica Rambeau and Iman Vellani's Kamala Khan a.k.a Ms. Marvel after their light-based powers get entangled.
The source of the issue is the Kree revolutionary Dar-Benn, played by Zawe Ashton (partner of "Loki" actor Tom Hiddleston), who seeks to restore her home planet Hala out of ruin by any means necessary.
At 105 minutes, "The Marvels" has the shortest runtime of any film in the MCU, and that does not do much to save the hole Marvel has dug itself into.
Not enough substantial screentime or scenes are offered between the three leads to properly establish or rekindle their relationship, particularly Danvers, who is reuniting with Rambeau after decades of not seeing each other and who has to deal with a fangirling Khan.
Without giving much away, the powerful Danvers still has some personal growth to go through if she is to be part of a team — what more to lead one — which Khan will surely look up to. Rambeau, meanwhile, has to deal with her own issues with her aunt.
It's a shame because even with how overedited the film is, it's still a lot fun. One just wonders how much was left on the cutting room floor, which would still have kept the enjoyable themes "The Marvels" attempts.
Related: Marvel Studios postpones releases of upcoming shows
A victim of the edits is newcomer Park Seo-joon, who portrays Prince Yan of Aladna in one of the movie's most enjoyable scenes. It would be a shame to know audiences could have seen more of Seo-joon singing, dancing and, most of all, fighting.
Another thing bogging the film down is the lowkey requirement with MCU titles that lead up to this film, which some people find too time-consuming and, at this phase of the MCU, is sort of stale.
Despite an Oscar winner in Larson and a nominee in Samuel L. Jackson returning as Nick Fury — milking scenes and offering quips from the background — the bright star of the film is Vellani who gives "The Marvels" its fun nature with all her quips and fawning moments.
As the films teases, Vellani is getting more weight on her shoulders to forge where the MCU has been leading to, but given her performance here and the "Ms. Marvel" series, Vellani will surely take it in stride the way Larson fended off critics.
Box office predictions see "The Marvels" finding it difficult to break even with its alarmingly high budget, but the fault should not be on the actors and production team, but on the superiors at Marvel calling the shots.
With a whirlwind of issues hounding the studio, opportunity lies ahead if Marvel just plays its cards right — and put the same trust people have in monstrous cats.
"The Marvels" is now showing in theaters nationwide.
RELATED: Disney delays Marvel movies, 'Avatar' sequels in calendar shake-up
*****
Credit belongs to : www.philstar.com